Community
TSH steps forward and serves the community in which it operates and strives to make positive contributions to the community particularly in helping the underprivileged and the less fortunate.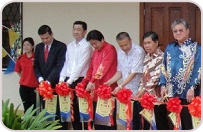 We strongly believe that in playing our role as a socially responsible corporate citizen, the Group creates business sustainability and enhances value for all its stakeholders.
TSH continues to care for the community by giving philanthropic support to various causes with particular emphasis on education as well as other social contributions throughout the year.
Environment
At TSH, we believe that nothing from our oil palms should go to waste. Our palm bio-integration approach taps the huge commercial potential of bio-waste of the palm oil industry through a fully integrated bio-integration complex in Kunak, Sabah, complete with biomass and biogas power plants. The biomass and biogas plants convert solid and liquid by-products from the milling processes into green energy, which is renewable in nature, contrary to fossil fuel and also reduces emission of greenhouse gases.
Our biomass and biogas power plants in Sabah are today producing green energy, thereby reducing carbon emissions. The use of green energy contributes to environmental conservation for the present and future generations by reducing our carbon footprint.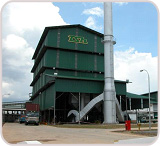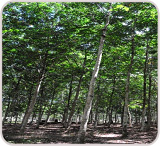 Apart from converting bio-waste from our milling activities, TSH was awarded a 100-year concession to carry out forest rehabilitation, environmental conservation and industrial tree planting on 123,000ha of forest land in Ulu Tungud, Sabah.