Executive Summary
The Second Forest Management Plan (FMP) continues to drive TSH's efforts towards achieving its vision of a multiple-use forest that will sustainably contribute to Sabah's economy at the state and district level, provide employment and business opportunities for the local rural population, enhance shareholders' value and secure an equitable return on its investment. This is to be achieved based on the Principles of Sustainable Development.
The main thrust of the Second FMP is to continue undertaking silviculture treatment in the Natural Forest Management (NFM) areas, securing the external boundaries of the Sustainable Forest Management License Agreement (SFMLA) area by continuously "cleaning" the external boundaries, commence harvesting the Natural Forest Management (NFM) areas using Reduced Impact Logging (RIL) guidelines and initiating the Forest Certification process with the view of obtaining certification during the tenure of the FMP period.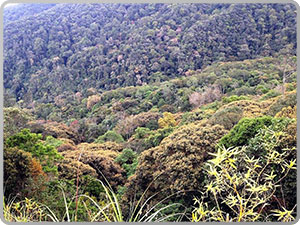 A total of 30,003 ha covering 85 compartments had been set aside for Conservation. The High Conservation Value Forests include:
HCV 3 – such as the Meliau Range, Gunong Mentapok and Monkobo areas. These areas are examples of Ultramefic Forests and Montane Forests that have many unique and endemic flora and fauna.
HCV 4 – western part of the SFMLA area which protects the water sources of villagers living along the main Telupid-Ranau Road like Matupang and Paginatan.
HCV 6 – Compartment 93 (already conserved under HCV 4) and a small area in Compartment 94 (a NFM compartment). However the veracity of these claims will be studied and confirmed prior to the formal allocation being undertaken. Meanwhile the area will be protected.
Key Highlights